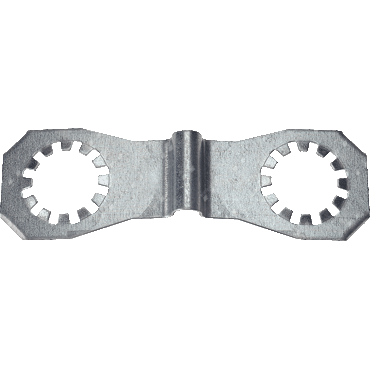 The anti-rotation lock prevents loosening of wheel nuts by connecting two together.
Place the safety device on two adjacent wheel nuts and hit it on with our hammering tool.
The teeth will automatically adapt to the six sides of the nut.
The wheel nut will remain securely locked into place, which dramatically minimizes the risk of losing the wheel.
For number of wheel studs
8
For number of wheel studs
10
For width across flats (mm)
30/31/32/33
Model designation
Rollock®
Reference numbers are only to be used for comparison